Pretty amazing.
I wonder what the home depot balloon was thinking when he saw DV approaching?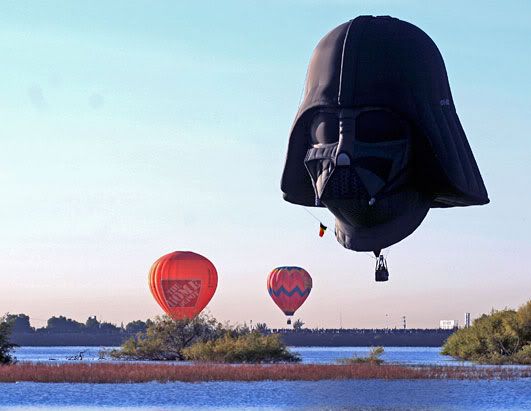 An idea that was a joke was turned into a reality after Lucasfilm's approval was given for the design. Lord Vader rises to the sky at a whopping 86 ft high and weighing 640 lbs.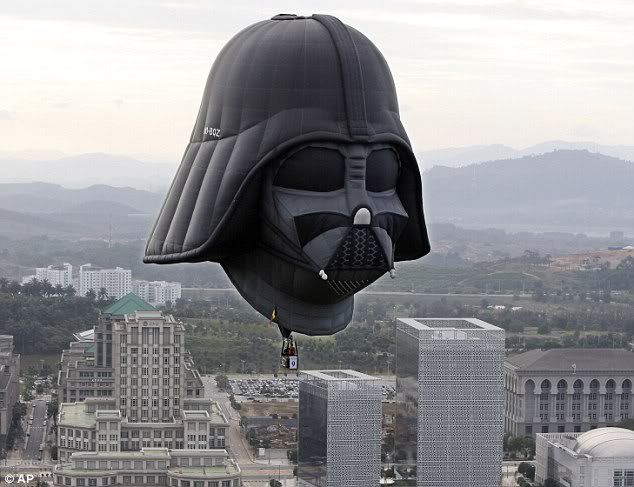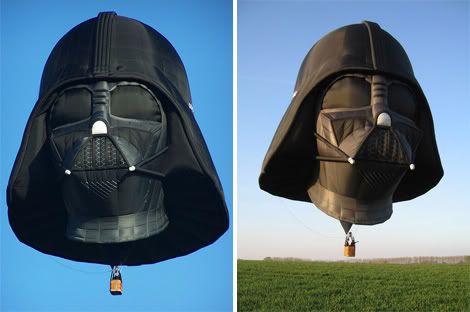 This is definitely the greatest hot air balloon, ever.
To find out more about the Vader balloon, visit its
website
.