got this new remix of gameboy/gameboy's fruit salad off of
discobelle
.
and yes, i stole the picture too, i couldnt resist posting it... fruit salad, oh eee ooh!!
fruit salad (round table nights remix)- gameboy/gamegirl
(zshare)
speaking of fruit salad, when i was a banana for halloween last year, i ran into other members from my family. together we made a juicy fruit salad!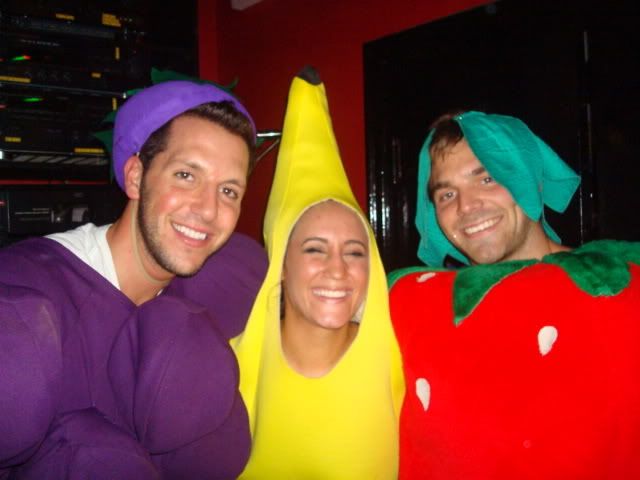 what are you going to be for halloween this year?
i already have my costume ready, i cant wait to go trick or treating!!
to all those that know me well, know that i go to the best neighborhood every year prepared with two pillow cases, which at the end of the night are filled with the most exquisite halloween candy you can think of, these people even hand out pizza and refreshments. this is a reason i never want grow up. word to free candy.

ah, halloween, the best time of the year begins that week- halloween + my 20th bday, woo!
but damn it, i want to be a teen forever. ugh ugh ugh, im getting sad.

peace & love.