when i first started this blog, i wanted to have a weekly 90's entry.
unfortunately, ive been so caught up with other things i've wanted to write about that i've neglected one of the best topics on here!
im bringin' it back.
1. legends of the hidden temple
who didn't love this show?
the barracuda's were always my favorite team.
2. pogs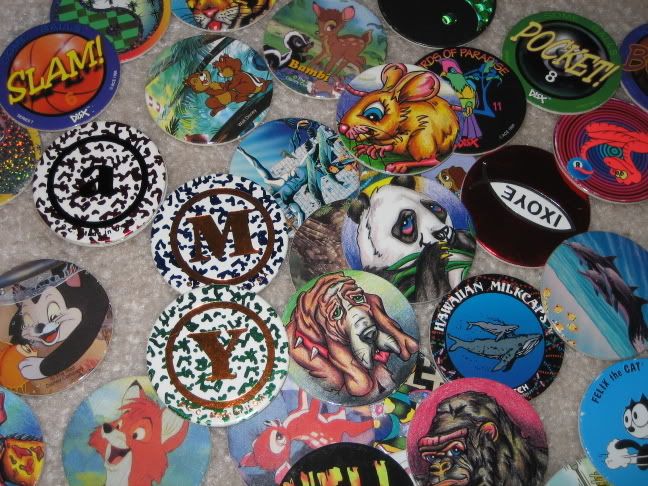 these were all the rage in elementary school for me.
i remember having HUGE slammers! you know, the triple stacked metal ones with cool hologram stickers.


i think so many people collected pogs and never even played them. between my brother and i, we had tubes and tubes of these things.
did you know that pogs were originated in hawaii?
it was a sad day when i said bye to my pog collection.
3. the macarena
did i really just say it? yessir.
dont act like you dont remember exactly how to do the dance!
4. music time.... I LIKE BIG BUTTS AND I CANNOT LIE.
you know what im talkin' about!
baby got back- sir mix alot
(zshare)


if im posting that track, i have to post this one....
da dip- freak nasty

(zshare)
.. i put my hand up on your hip, when i dip you dip we dip. damn, its gonna be stuck in my head all night.
maybe i should play it when im spinning tonight? y/n?

peace & love.