although i wanted to show some love to jimmy johns, i also wanted to catch up with my readers for a bit. i never knew so many people read my blog, as ive been receiving so many emails from people telling me to update! i appreciate it so much, and it makes me want to blog even more! i recently got a country tracker for this thing, and its so dope! i get to see where in the world people are reading from. i have visitors from over 80 countries, including Iceland? Iran? Ukraine? amazing! please please please comment me, it feels awesome to know people are reading =)

to be honest, ive really been quite busy. a lot has been going on with my the last year, and it just so happens that ive been documenting some of it via my bloggggggg. although there have been some terrible bumps in the road, im still trying to get myself back on a positive track. i need to bring it back to the basics and just do the things i love. i was an employee at Apple for some time, but i think im going to take some time off and just focus on my studies and my music =). my photos have been taking up so much of my time, i find myself getting lost with my camera.
unfortunately, within 2 weeks... both my sidekick and 40D were wrecked! both times with accidental beer spillage and not by me =(. ive been a wreck since my camera broke. there is so much sentimental value to it, and ive been having a hard time without it, considering ive been traveling the last week and had planned to go on plenty of photo excursions. its such a disappointment, =(. but, what can i do? whats done is done, and im looking at the bright side of things.... thank God for Amex! they are covering the damage, and ill have my baby back in a few weeks (if all goes well). when my camera broke, all i wanted to do was speak to my homie Sydni for help. its been difficult, real difficult. i must say that dealing with the loss of my 2 close friends within 1 year of each other has been a nightmare. and with all these accidents and inconveniences occurring, there are moments where things just seem to be getting worse and worse. but, these are just material things, i know it will pass.... and everything is gonna be okay =D. although time heals, sometimes i just wish that time passed sooner, but then i think of how much id be missing. its time to get back on my grind. new school year, new mindset. not that ive ever been on a negative path, but im constantly making changes in my life. whether its my appearance or my philosophies, change is a positive thing that always keeps me going. damn, who is actually gonna read this?
hahahaha. people want me to post music and funny things, and im busy typing up a storm.
but blah, i find comfort in my keyboard.........

ok, now back to your regularly scheduled program.
here is a glimpse of what ive been up to in between traveling and dealing with nonsense!

1. for a long time now, my closest friends and i have been planning out something new. something fresh, fun and funky!
www.blunchspot.com
check it out, its worth the visit, and we will be updating frequently to keep you updated with our shenagings, along with what we think is hot and well, not!

2. i got to spend sometime with Sydnis homies yesterday. shout out to Anthony, Alyssa, Alain, Zurek (& Krista too). for those of you who are familiar with Sydni Yoshie and are aware of the recent tragedy, keep checking my blog.... were going to be working on a few really unbelievable projects all inolving Sydni, proceeds will go to her family. ive recieved hundreds of emails from interweb friends of Sydnis who have been requesting tshirts or bumper stickers.

WWW.BLUNCHSPOT.COM

is working on a few tshirts with some of her beautiful artwork screen printed on it, yes.. photos of the photographer herself, Yoshie. Give us some time, we want this to be perfect! Also, there are a few more projects and fund raisers that other people have mentioned to me. We have some really dope stuff that will be up for auction through me and Niketalk.com. Ill keep ALL the information posted on both blunchspot and banaboogie.

I think its truly amazing that so many people have reached out to me and many of sydni's loved ones, we truly feel her presence when people speak about her and share their love for her. ive wanted to share my thoughts and words with so many people that have attempted to reach out to me. its so hard to come to terms with what happened, sometimes writing about her helps. here is a little something i wrote about Sydni on

Femalesneakerfiend.com

, a website that sydni was a moderator on.

"
if people are interested in shirts, my crew and i are going to be releasing some very dope pieces within the next few months. trust me, it these will be tees that youll want to rock daily... with some of sydni's amazing pics on it! just wait it out a little bit, and well have something for you. all the money will be going to syds pop in tx. were going to get her a really beautiful headstone and id like to keep raising money to help the rounds family pay for all of the funeral costs and everything that has come along with this horrific reality...
we can help them, even if its over some time, im positive that if i spread the word through to the other forums, we can raise enough money to compensate them for the costs of everything. we can easily prove how much love sydni gave to us, by giving back to her loved ones.
there is nothing for me to really say. grieving for sydni is something i never thought would be something that i had to do. it was 4 and 1/2 weeks ago today that her and i were together. its kind of hard to even express my feelings on a public forum like this, and as much as i try... i just end up in tears. i guess im better off writing to her.... i know shes listening.
reading all these threads makes me feel a bit better. its amazing to see how many different people from different cultures and communities sydni touched from all around the nation. its truly remarkable, and i do believe that she will be a legend for who she is. within these communities we can continue to carry on with things she loves and appreciates, we can preach the love that she spread by acting positively each day. i know she was an inspiration to many. she inspired people mentally, creatively and artistically. her pure soul touched everyone she met, envy is not something that sydni acclaimed to, she was humble... and people who knew her or noticed her recognized that and respected her for those very reasons.
sydni is already a legend. her astonishing being will continue to change others who never knew her. she left so much behind for us.. from her posts online, to her myspace messages, and most of all.. her pictures. she will live on through all the individuals she touched and throughout all that she did during her short journey to this earth. there is too much of her everywhere for us to ever forget.
she will forever be with us... her physical being does not defeat her spirit.
a continuous fire burns with you, nothing can put it out.
my tattoo for her has so many meanings, too many if you ask me.
it represents so much, but most of all.. it represents purity, beauty and love in human form,
sydni yoshie rounds.
i find myself crying each day, and its not until i hear her voice and see her right next to me that i actually stop.
she giggles, with a snort, and tells me to just smile for her.
happiness, always. positivity, always. laugh and smile, tomorrow is not promised. this is what she would want.
live like her. change people, for the better. "
3. i hope that my words will be able to give my readers an idea of how remarkable sydni is, and even if you didnt know of her, you can see what a bold message she taught to many. ill end my little schpiel off on a happy note... some recent videos and pics of my friends and i! we love to giggle, =D.
- the crew last night, munchin' on some classic snacks. YES, WE LOVE FREE PROMOTION, ha.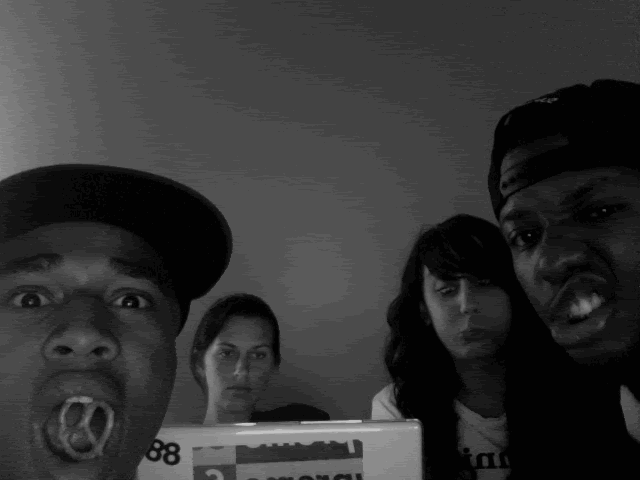 - hanging with oleg, freestyling. everything is entirely improvised, from the movements to the mumbles!
- moon walkin'.
check out more of us on blunchspot.com
oh and, 5am sunrise days are the best.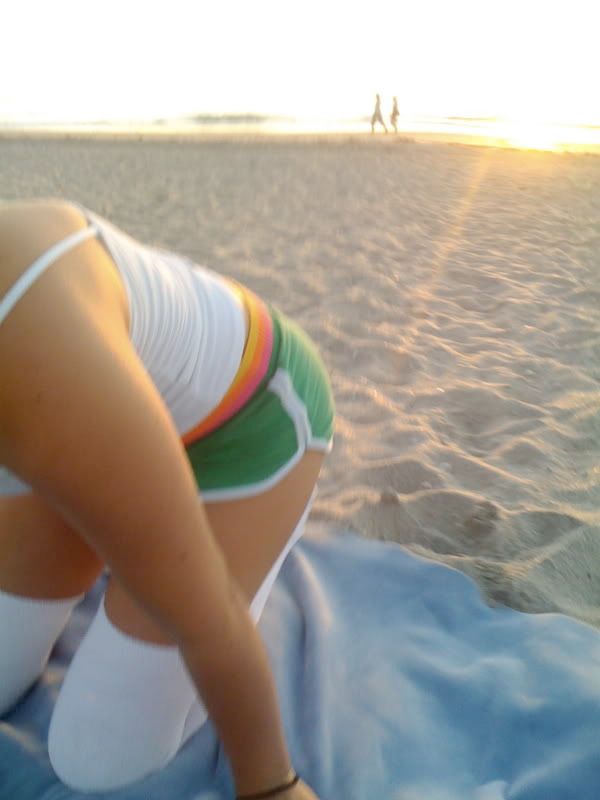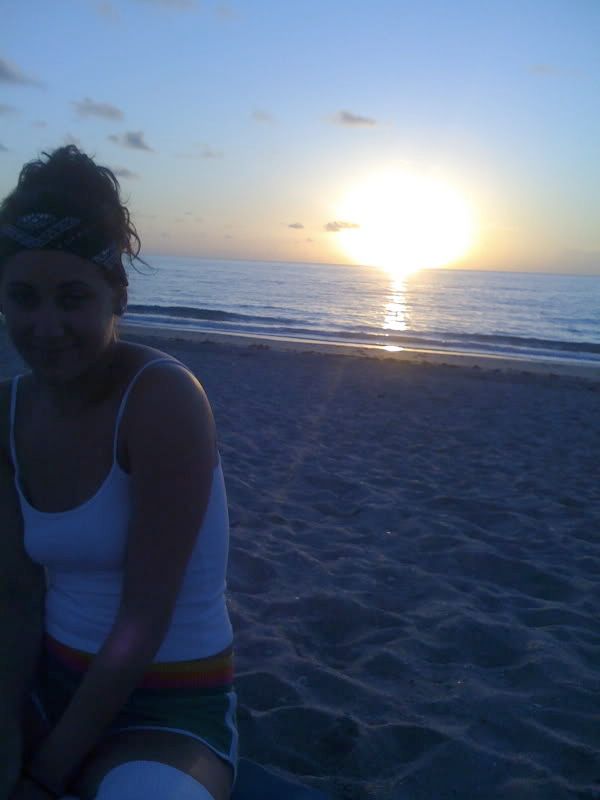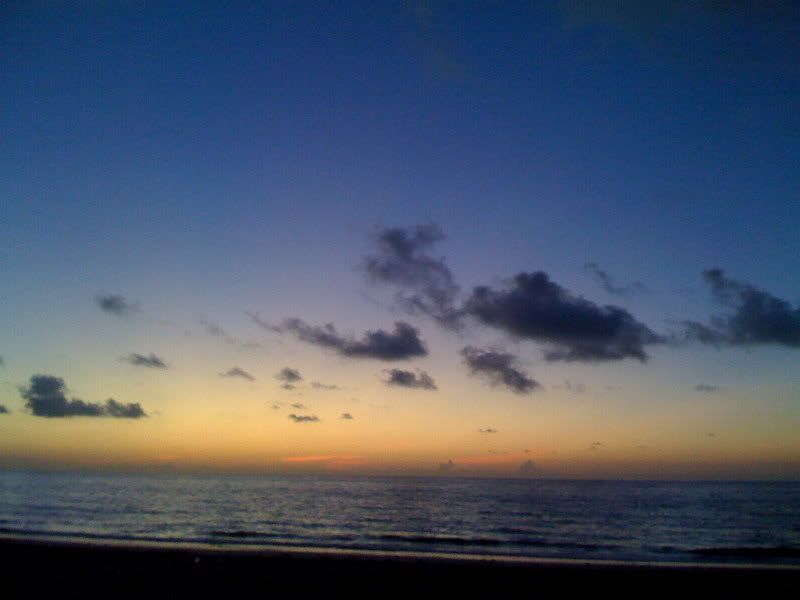 peace & love.