i rarely do food posts, but man, jimmy johns subs for sure deserves an appreciation post.
their sandwiches taste like the tuna sammies i used to have back as a kid in England. if you know me, you know that when i order any kind of bread meal (sammies, wraps, subs, etc) its always going to be a tuna sub, yum!!! jimmy johns takes crown for having the dopest tuna subs in town. i know tons of college kids have access to jimmy johns often, but here in my city theres only one location, and its not too close to me =(. they do super speedy delivery and apologize when they take longer than 15 minutes. oh jimmy johns, thanks for your delish gourmet subs!! they have a really friendly staff, and the sickest signs and decor.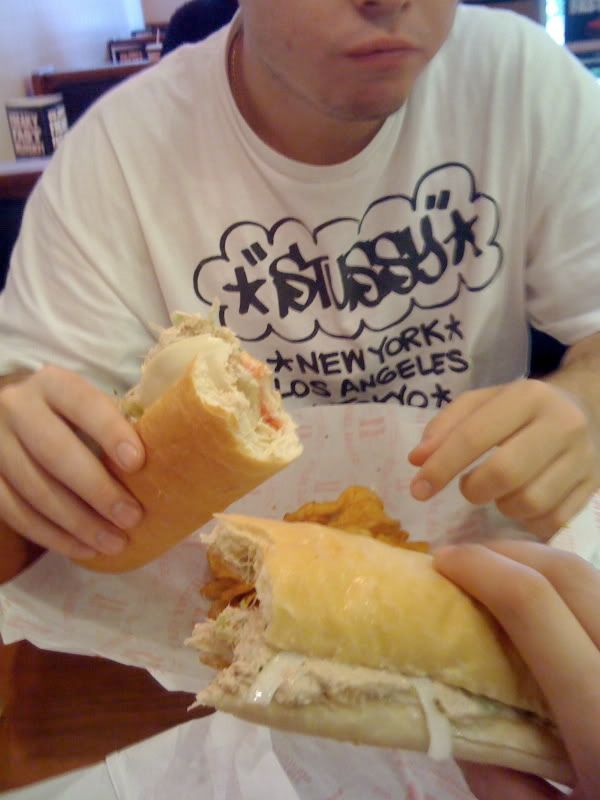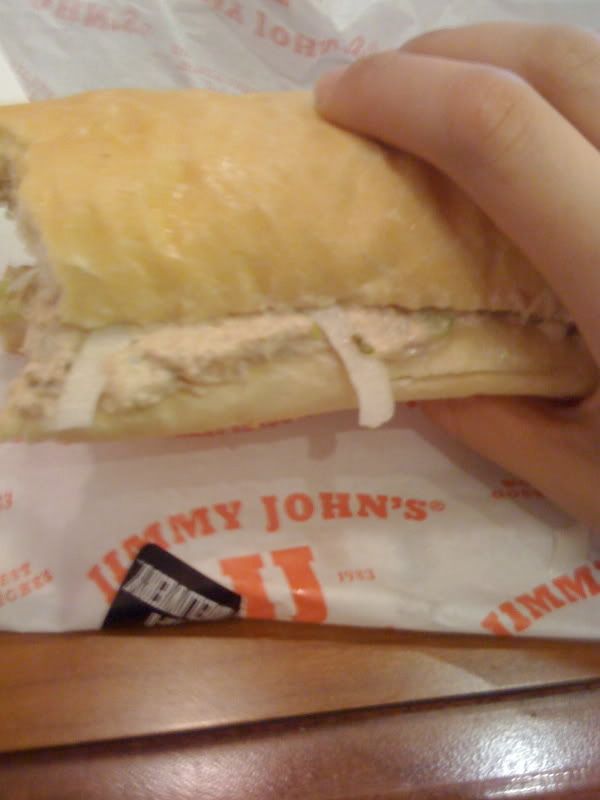 sorry for iPhone pics, no canon right now.

"your mouth isnt watering, its crying for jimmy johns"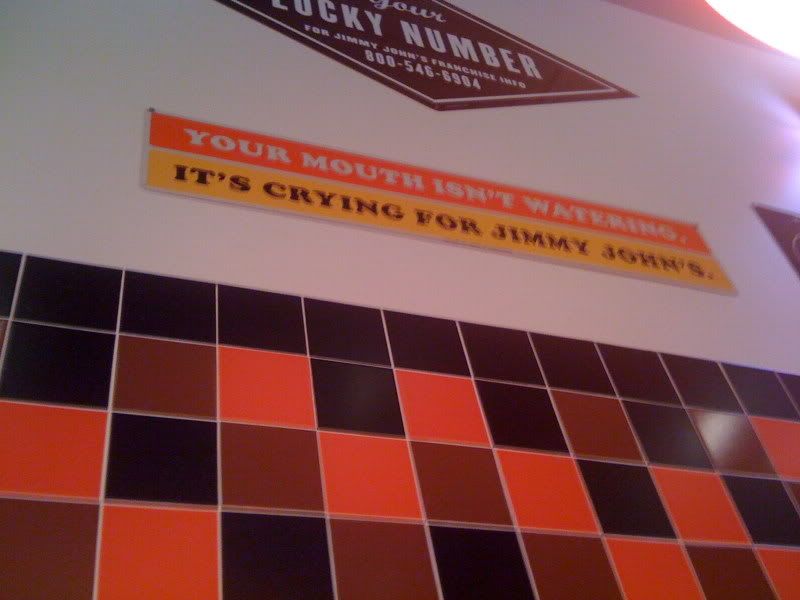 also, i realized something awesome today. everything amazing starts with either the letter J or B.
when i was younger, my mom used to call me Jenny B (my middle name begins with B!).
hmm...
bananas, boogies, bagels, bowls, blunts, blunch, brunch, breakfast, butts, bjs, baths, jennys, jimmy johns, jayz,


peace & love.