new party opening in boca, hosted none other then the two who brought you Rehab, Tyler Broek & Anthony Pisano + Lorenzo in A benzo.
Spinning all night, me BANABOOGIE & DJ Anthony Pisano!!!
If youre in Boca and reading this, you shouldn't miss it.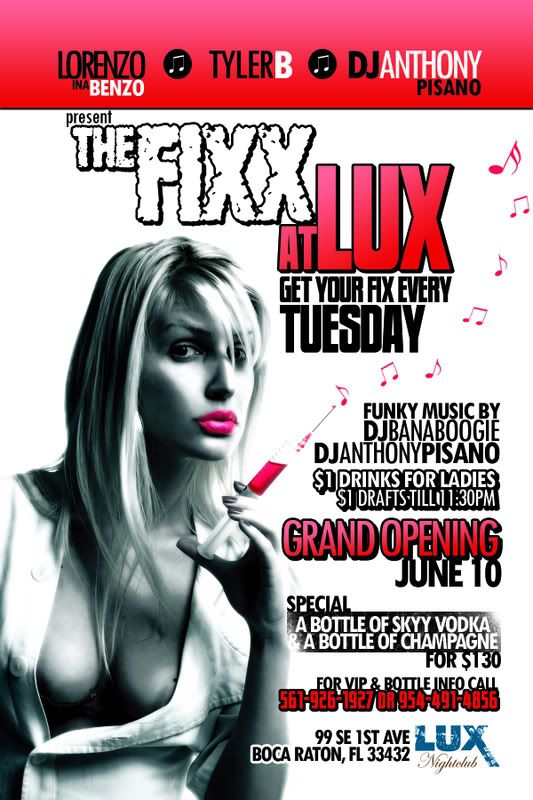 celebrating my amazing friend Tara's bday @ the grand opening of the fixx!