do all my favorite rings always break? UGHH.
In one month i've bought some awesome rings, and 3 have broken.
Now this?
My new one that i just wrote about broke today...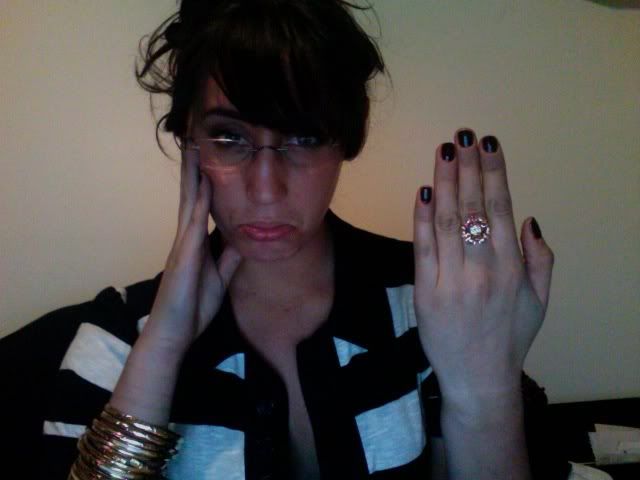 ps, the day i got it i was wearing stripes and the day it died i was wearing stripes.

no more stripes for a while, bad luck!
but its okay, luckily this wasnt a difficult find, and i can buy another... or two.

ugh, frustrated.
Peace & Love.