Ok, i need to vent.

I'm sick and tired of people calling the T-mobile Sidekick a phone for kids. Honestly, people are crazy. If you know me well enough, then you have both of my phone numbers because silly me uses two cell phones. I HAVE MY REASONS, i don't feel like explaining right now.

To be real, i don't think i'd use the Sidekick as my actual phone, service isn't the best and the features are as up to par as my iPhone. HOWEVER, for $30 a month i get unlimited text messaging, instant e-mail, and full AIM. Sure, i know the blackberry offers that, and if the iPhone didnt exist, i'd probably have one.... But srsly, stop the hate on the SK! The full keyboard is a design that no other phone can touch, and i live for it, sry bout it!!

I've had a sidekick since the beginning, back when there was no color screen, haha. Now im hooked and i feel its necessary for my busy lifestyle. I only copped the limited sidekicks, the Juicy one was hard to pass on. I recently had the sexy DWADE edition, as much as i wanted the LX, i passed because i wanted to wait for a limited LX. Yea sure, call me a hypebeast cause i like my things limited, haha.. but the collabs that Danger always done has always reminded of Nike artist series collabos, which are always dope!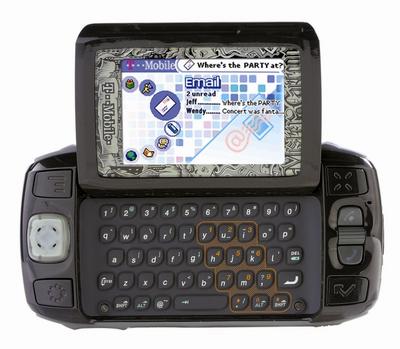 Blah blah blah, my 1st DWADE was stolen and after a year and 1/2, my 2nd DWADE finally had its day and died last week. I copped the LX.. I'm sorry, but a brown slim sidekick is so so sick.




This phone is classy to the MAXXX

!!!



Watch T-mobile release a limited sidekick LX soon, that would suck.

So yea, i'm closing my ears to all the people that think i'm immature because of my awesome sidekick.
My keyboard is better than yoursss!


Shout out to my sidekick famzzz, we always stay connected, you know who you are!





peace & love.