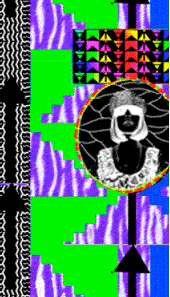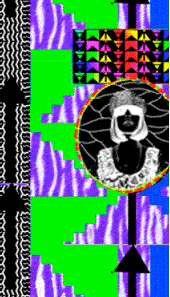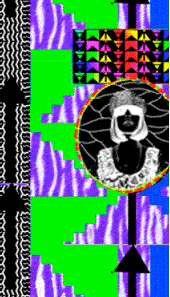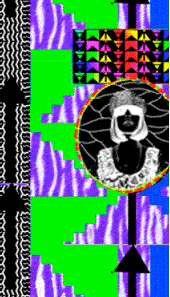 I'm all about my fave girls today. M.I.A is my favorite artist right now, hands down.
I can honestly listen to ALL of her tracks on repeat every day, all day. Her albums
Arula
and
Kala
are pure fuego, click on the albums to buy them on iTunes! She's currently on tour around the U.S, so look out for her in your town,
click here
for tour dates. M.I.A's lyrics often cover topics like global politics, poverty & violence. She grew up in Sri Lanka, in the midst of a civil war. Her awareness in her music is definitely worth the listen. On top of that, this chick has a mind of ... well, listen to some of her lyrics, find out for yourself.
Anyway, i thought i would post a few of my favorite remixed M.I.A tracks! Although these tracks are fairly old, its necessary to represent M.I.A, its the banana way.
This first track was cleverly produced by no one other then my buddy
Hatchmatik
, straight from the land of rainbows and gold! (
Hi Matt!
)
Boyz (Hatchmatik Remix) - M.I.A
(zshare)
Next, Jimmmmmmmyyyy.................. Remixed by
DJ Eli Escobar
, for that extra touch.
Jimmy (DJ Eli Remix)- M.I.A
(zshare)
And now something fairly new! M.I.A's catchy track "paper planes," has recently caught a lot of attention from DJs, who are remixing it like crazy. M.I.A even collaborated with Bun B & Rich Boy, who both threw down nice litte verses on her killer track.
Paper Planes Remix Ft. Bun B & Rich Boy- M.I.A
(zshare)
This is one of those songs that just constantly gets remixed. Like Rihanna's "umbrella" or Justice's "Phantom"... some songs just don't need remixing anymore! This song is dope untouched. HOWEVER, my most recent find changed my mind about the remixes.
Paper Planes (DFA Remix)- M.I.A
(zshare)
PS: I was hosting a picture on my photobucket account earlier, when i saw this in the random images section on the homepage.
Man, i love gifs, i've seen some amazing ones in my interweb day, but THIS TAKES THE CAKE!!!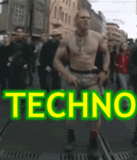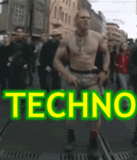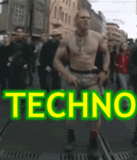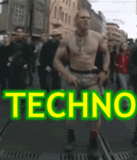 Techno Viking- i love you!!
Check out some silly gifs i made
here
.
peace & love.