Finally finally finally!!!!!! I'm writing about WMC.
Sorry for the delay... the last 10 days have just been INSANE for me.
From DJing and networking to school and exams, ah! Its just been a mess.
But im back, and i have PLENTY to write about....

First thing is first, the Winter Music Conference 08 was the best one so far.
I really went all out, i spent everyday down south, and was spoiled with amazing music.


My ears are loving me so much !!


After seeing a bunch of my favorite artists rock out, ive been inspired to get my career on the road.
No more messing around, its my time to rock the world.. and im ready!

Day 1. Spiderpussy @ PS14


Theodore died on the first day of WMC, what a bummer. I made a promise to celebrate him all week... the festivities began that night at the Spiderpussy party at PS14.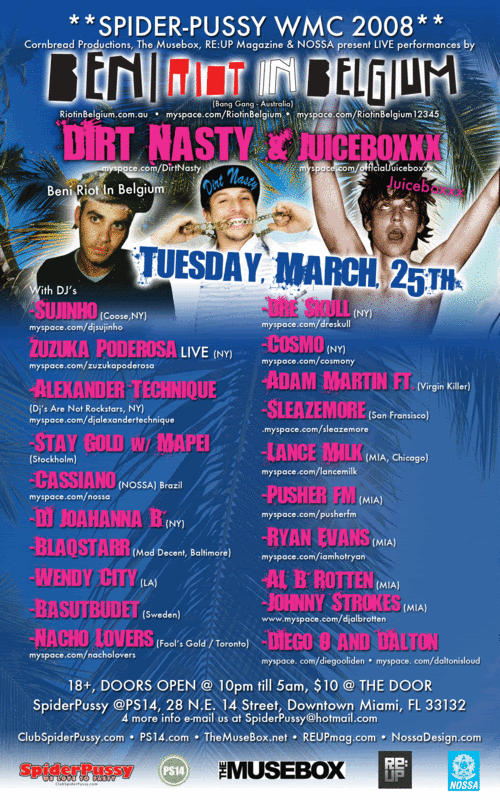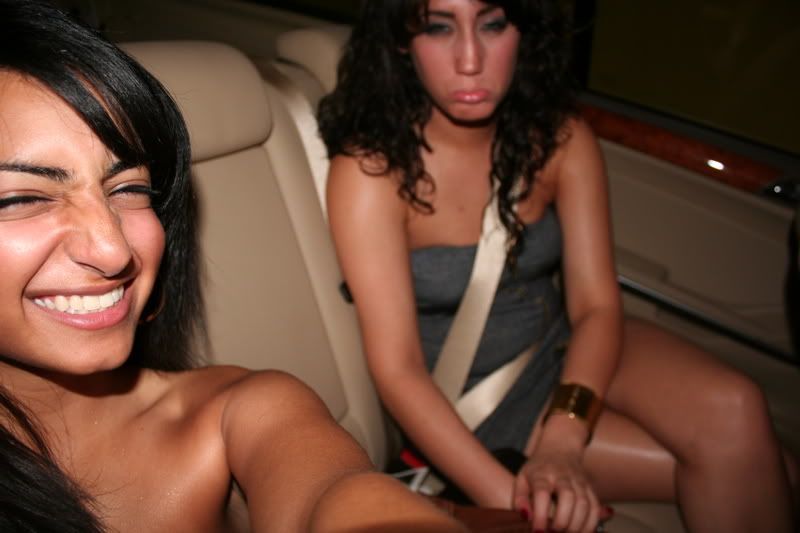 On the way down i shed a few tears for my little guy.
I had the pleasure of meeting and hanging out with Cassiano, a dope ass Brasilian DJ who resides in NY. Check him out!!

Day 2. Wednesday = REHAB.


So, if you live in Boca Raton i'm sure you know about Rehab, it's definitely the best college night in the area.. and its hosted by DJ Anthony Pisano, Tyler Broek & me.. Banaboogieeee!! Although i wanted to head down south Wednesday afternoon, i had to keep my priorities in order. I ripped it on the decks and had an awesome time with Yumna. Good times, good times.
If you've never been to Rehab and want to check it out, peep our myspace for more info: Myspace.com/MakeMeGoToRehab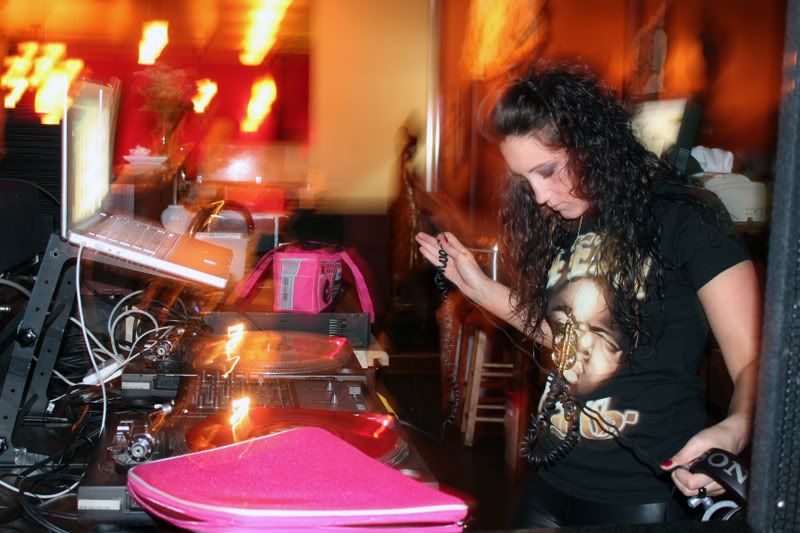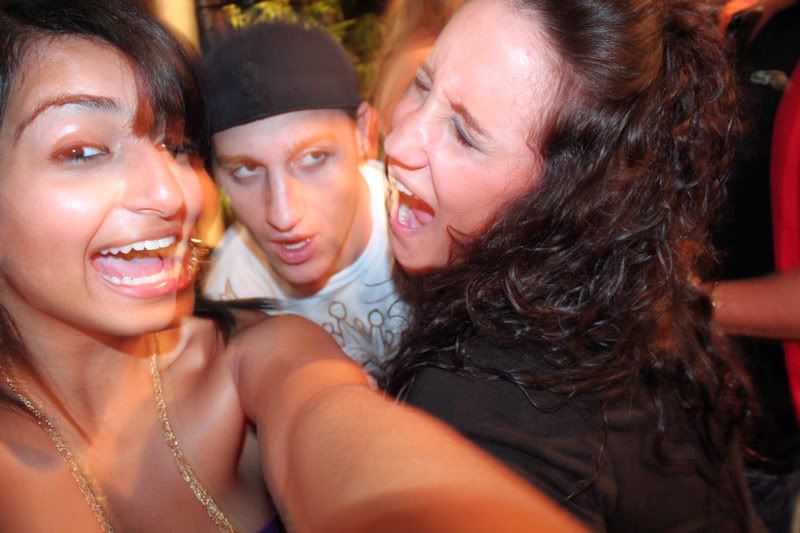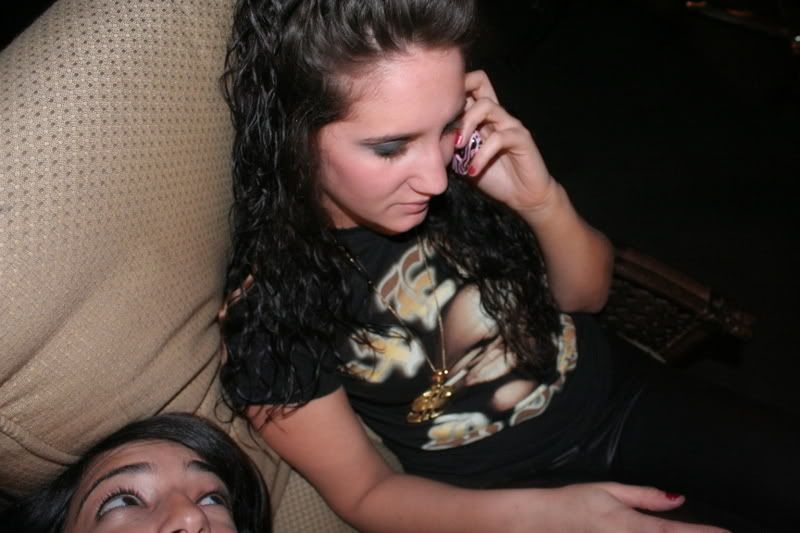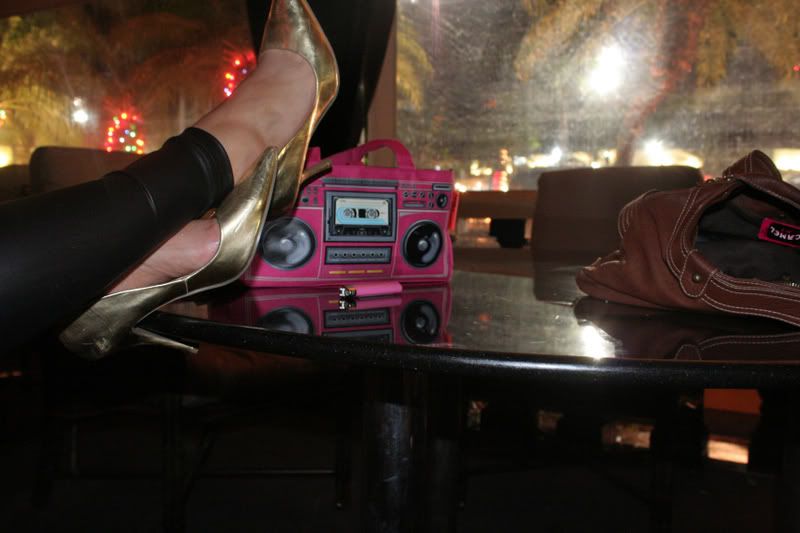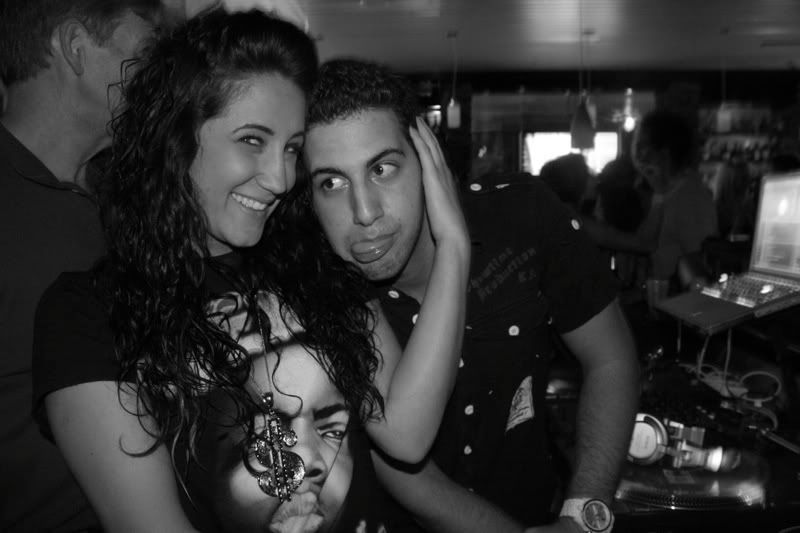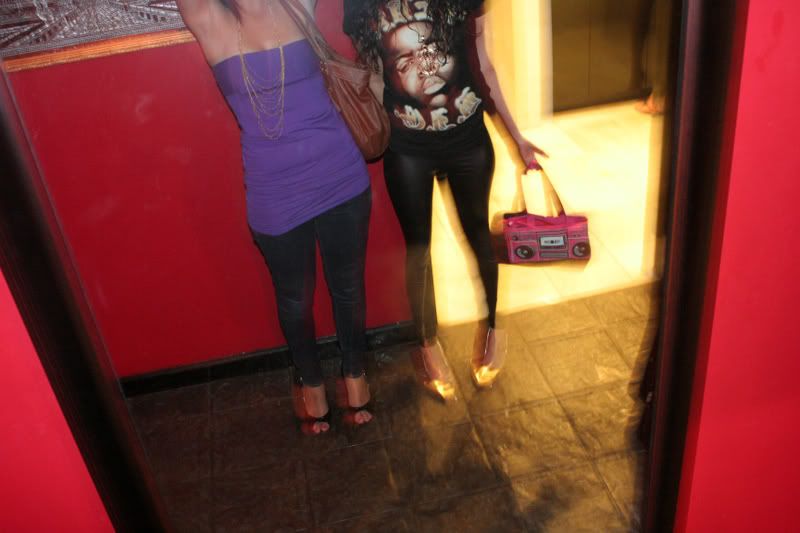 Yumna recently picked up a new lens for her camera, so shes been taking some dope pictures!
I broke out my awesome Steve Madden ghettoblaster purse for WMC, TK hooked me up with this dopeness for my 16th bday =P , thanks lover!

Weds night, this was the spot to be in MIA: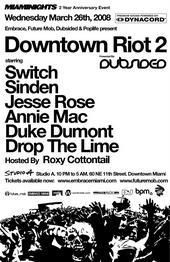 Day 3.
Daytime- Raleigh pool party + Raleigh penthouse VIP Sirius party.
Nighttime- Suite/Snatch for "wish you were here"
Tons of my friends were heading to the Raleigh for plenty of fun filled events. My homie from the interwebz, AJ (Treasure Fingers), let me know about the festivities throughout the week at the Raleigh.



First, we went upstairs to the penthouse, where Anthony and i met up with my buddy Melissa, who works for Sirius.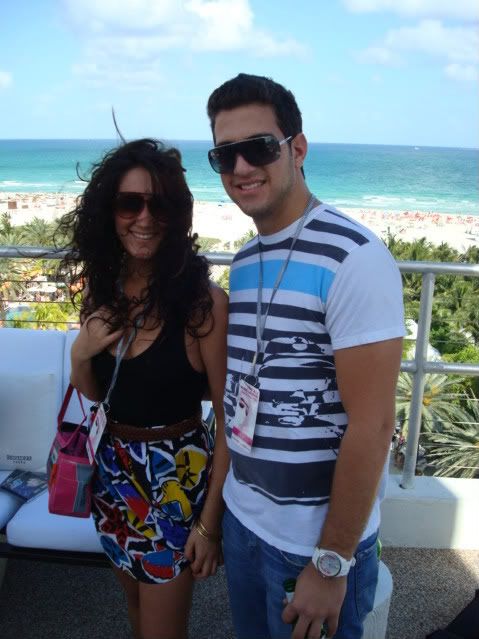 Tons of delishy dranks and a beautiful view of Sobe on WMC = amazing
.
I was able to catch

Boys Noize

for the 3rd time! This man KNOWS wasssap.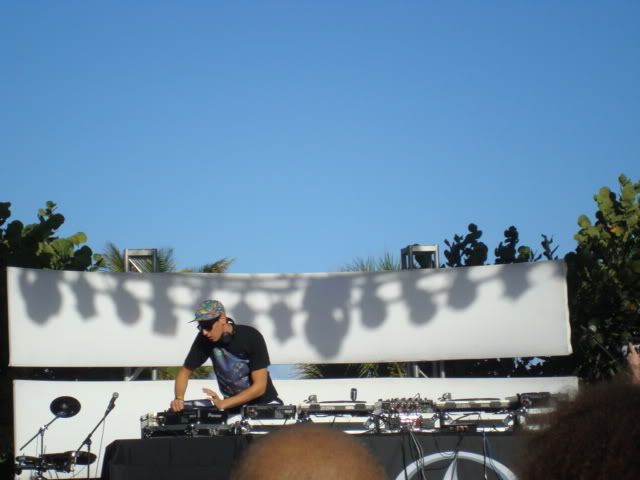 Alex surprises me more and more every time i hear him.
Saw some friends/familiar faces.

Hi, AJ (Treasure Fingers)!!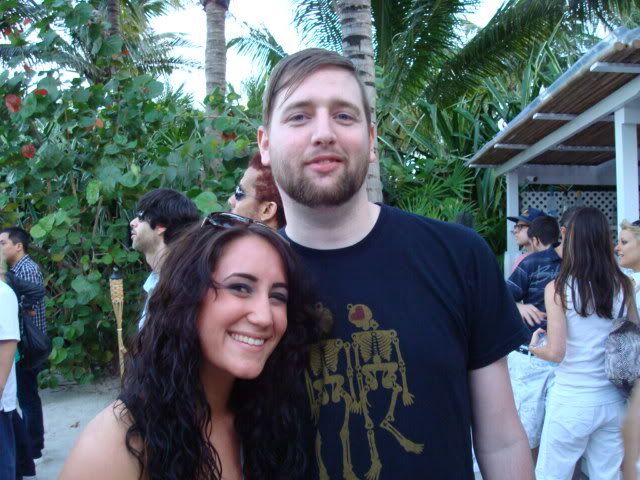 Hi, Alain (A-trak)!!




Hi, Jesse (of

MSTRKRFT

)!!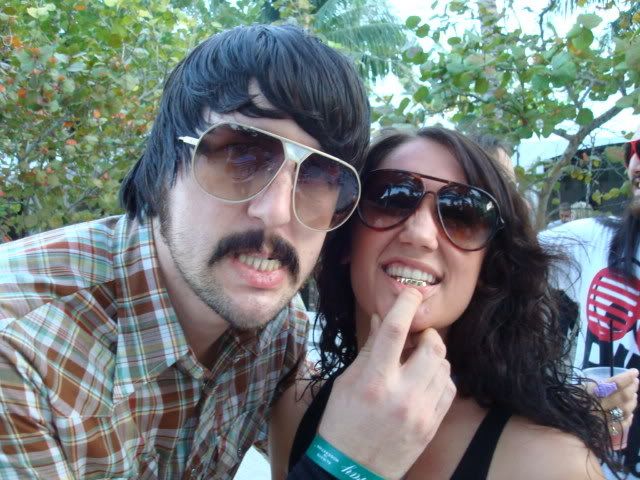 Hi, Steve!!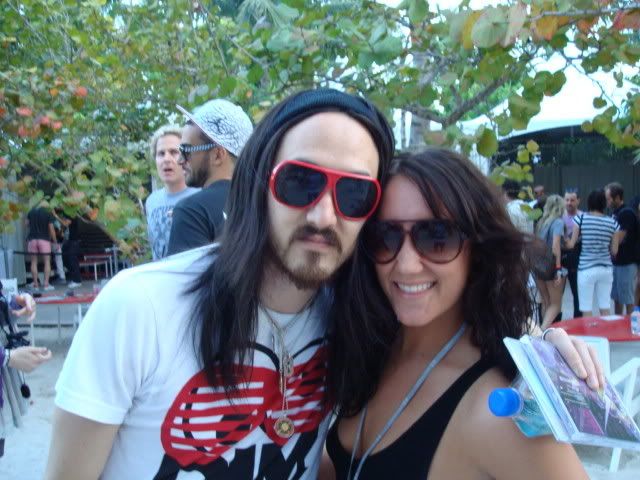 Met some new dudes.

Hi, Armand!!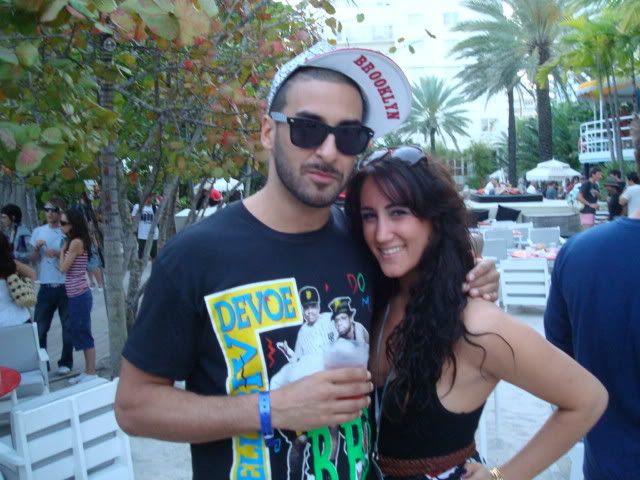 Hi, Yumna & Ant!!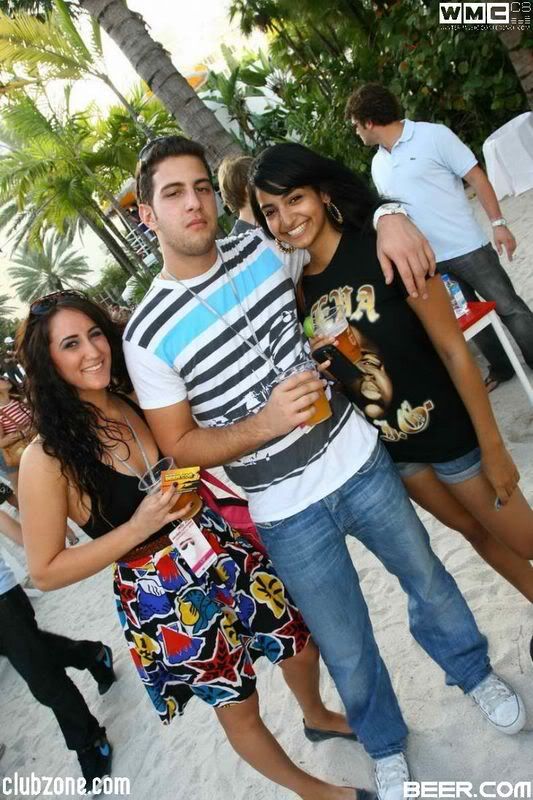 Had to head home.. just to go right back South...for this!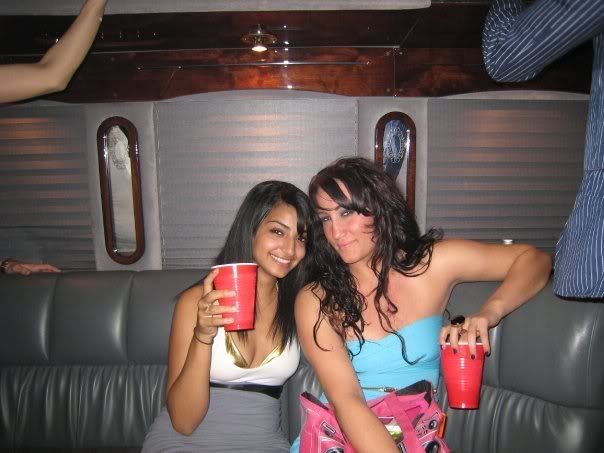 Started the night out right on our mini party bus /limo.

Then i boogied the night away with some amazing peeps.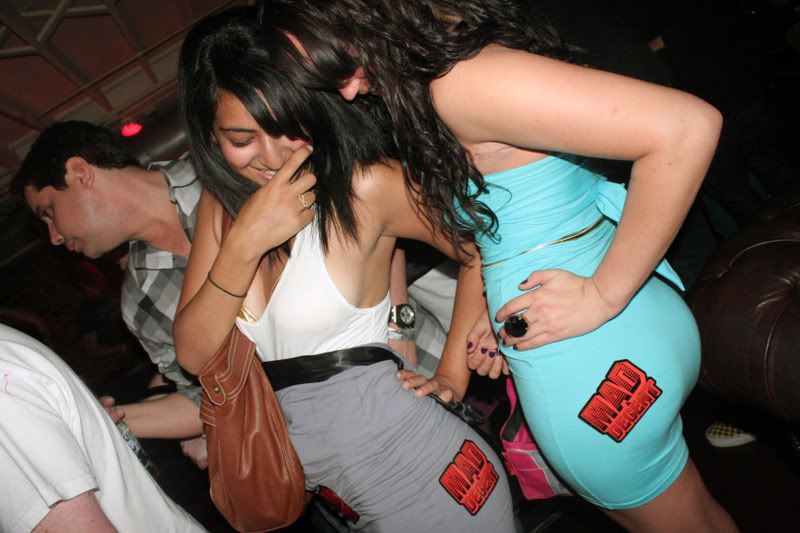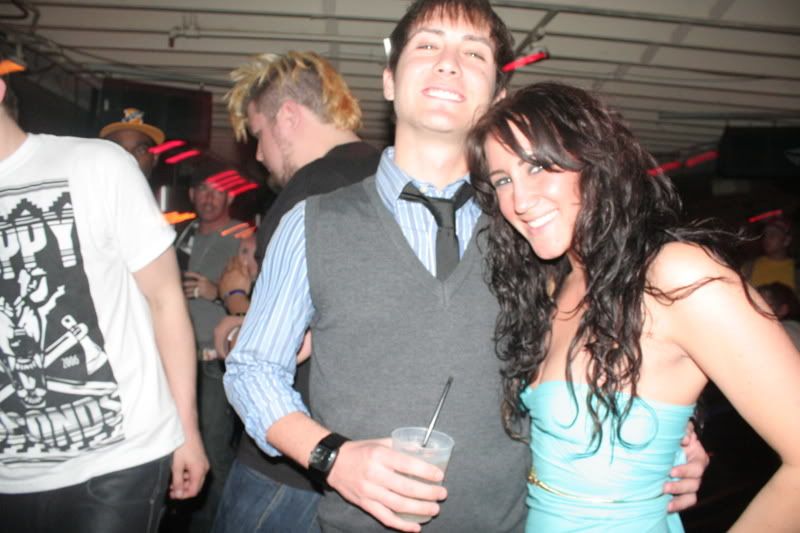 Hi, Jesse (Tittsworth)!!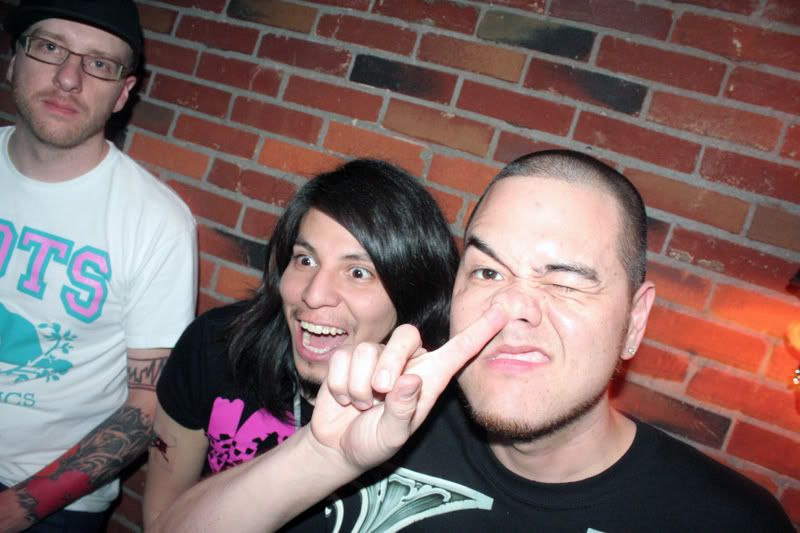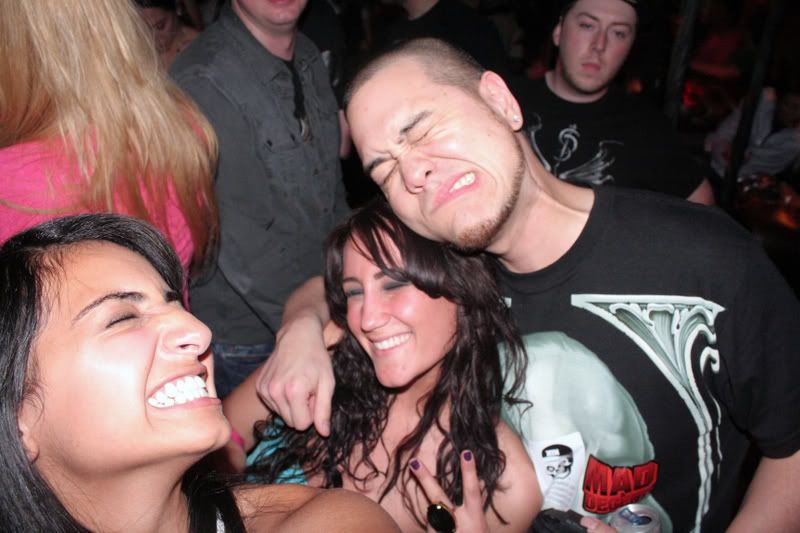 Day 4. Ultra Music Festival (Day 1)

The reason i was procrastinating to write an entry about wmc is because i seemed to have misplaced my camera cord somewhere between Thursday/Friday. I have to find it, as soon as i do i will add the pictures to my 3 final days of WMC.

The first day of Ultra was everything i expected plus more.
I went down with my best friend, =).
We rocked out to Justice, MSTRKRFT, Tiesto, RITM & many more.
Now, i loved Justice's set... but i must say that Jesse and Al rocked it harder then EVER.
I've seen them play 4 times, but this was by far the best set i've ever heard them play.

MSTRKRFT IN YOUR FACE LIVE @ ULTRA = DOPENESS ON A STICK.

Friday night, this was the spot to be:



Day 5. Ultra Music Festival (Day 2)


I was pooped. Completely pooped. But, it was my buddy's bday and i knew that as soon as i woke myself up, id be down to head down.. yet again!!

I was able to enjoy some really dope sets from Sander Kleinenberg, Pete Tong, Sasha & John, Dirty South, Benny Benassi, Van Dyk & of course.. UNDERWORLD!!

Saturday night, this was the place to be:




Pics coming later.

Day 6. Shore club day party + Sobe chilling.


On the last night of WMC i went to a day time party at the shore club to check out Ross One & Homicide. Chilled around sobe for a little, then met up with Cassiano and his awesome friends from Sweden + a bajillion other amazing DJs, wow.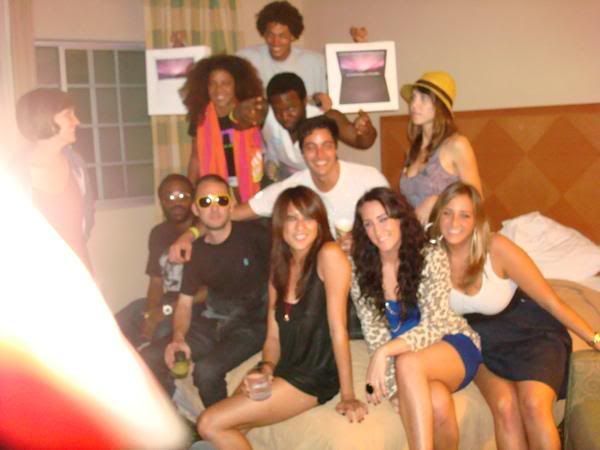 (sorry for the blurry pic, its all i have from that day)



I was going to stay and hit up Purdy lounge, where all the dudes were playing, but my friends were exhausted and it was pouring rain.

Thats it for my WMC adventures.


_________________________________________________________________________________________________


A couple things ive wanted to blog about:

1.

I love

Yumna

, shes the most amazing friend EVER. She just got a new job at this dope ass spot,

OurFlyLives

. Congrats nucha!


2.

Im going to be changing my blogger template each month, you know...mix it up a little.


3

. Ive been battling a cough/cold for almost 3 weeks, time to rest. I feel like its getting bad.

_________________________________________________________________________________________________


Since i had such a hectic week, its time to chill out... here are some of my favorite soothing tracks, enjoy!!