This time for a school shooting.


I intended on getting up at 10am to head off the library in order to study for my 2 finals tomorrow. At 945 my best friend called me telling me there was a shooting at FAU. I thought that it had to be a lie.. until i went to my schools website only to see this: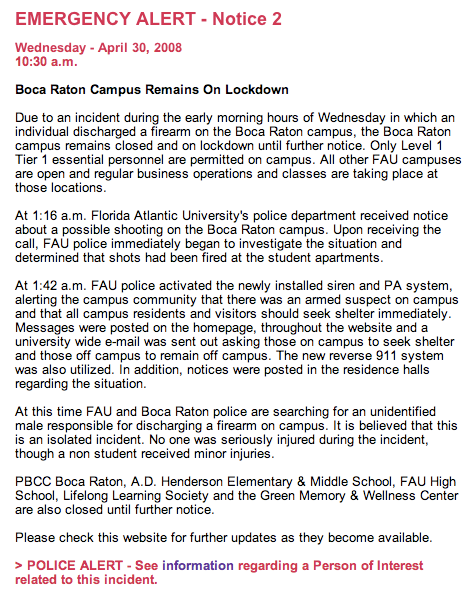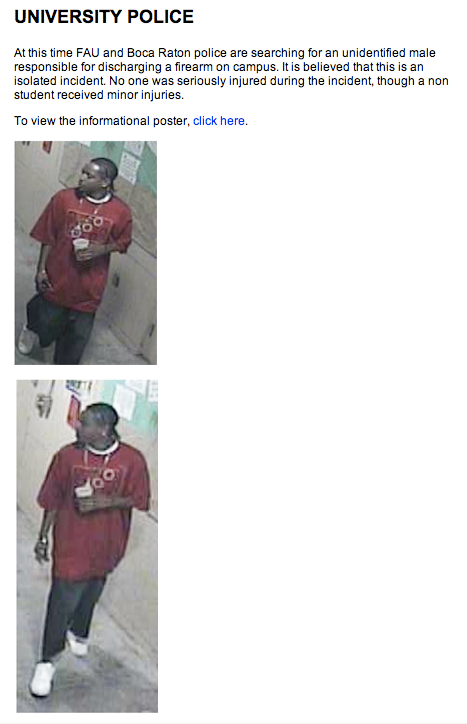 Uffie- Pop the Glock Vs. Les Rythmes Digitales Mashup

(zshare)


Homie has completely screwed up the entire exam schedule. I feel like he just didn't want to take finals, i mean look at him.. hes sippin on his draaank.... hmm.
On a more serious note, they still haven't found him and school is still closed

.
Check the
FAU homepage
for updates.
Damn, first the presidential debates were hosted at our school, now a shooting?
ahhhhhh!!
peace & love.