So yea, i live by myself and i can't have a dog.... but i knew i needed a pet.

Like i posted a few entries back, i had a hedgehog when i was younger for 5 years. Over the last 3-4 weeks i've been looking at the cutest pics/vids of hedgehogs and realized that i should have one, again.
I went to the same place i bought Sniffler from years ago, they had 5 baby hedgehogs.

Meet my new best friend.
Ladies, I present to you...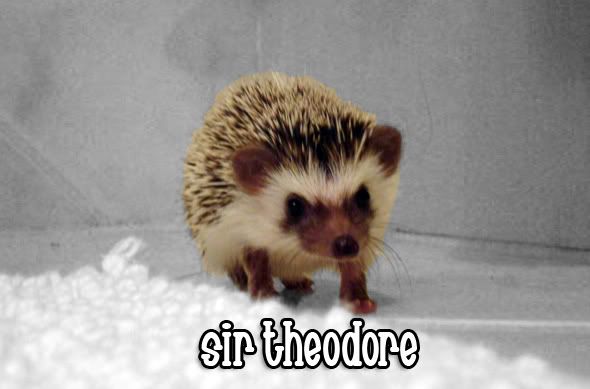 My 3 month old bebeh hedgie.



ADD
him on

myspace

to keep up with all his crazy adventures.



Peace & Love.