Any Scarlett Johansson fans out there?
To be honest, i'm realllyyyy not a fan of her acting, but i thought this was awesome:

CLICK HERE.

She's auctioning off a meet and greet + 2 tickets to a movie premier of hers.
All the proceeds are going the the organization Oxfam America.
The auction is already at 16K!!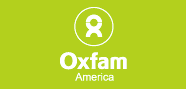 Oxfam America is an international relief and development organization that creates lasting solutions to

poverty, hunger, and injustice

.

Scarlett is cool in my book!



Peace & Love.