My biffle (Yumna) & I have a shared obsession for OS X's lovely

STICKY

application. All of my Apple co-workers question my love for stickies when they see me constantly using them, i don't understand how one could NOT use them. I love them so much that they are even in my dock! (As you can see, i only have a few apps in my dock... which means stickies are pretty exclusive) I used to use them all the time, but then it got really messy.. and i kinda stopped. When i saw that Yumna also uses stickies, i was tempted to start up again...
oh how i love my color coordinated organization.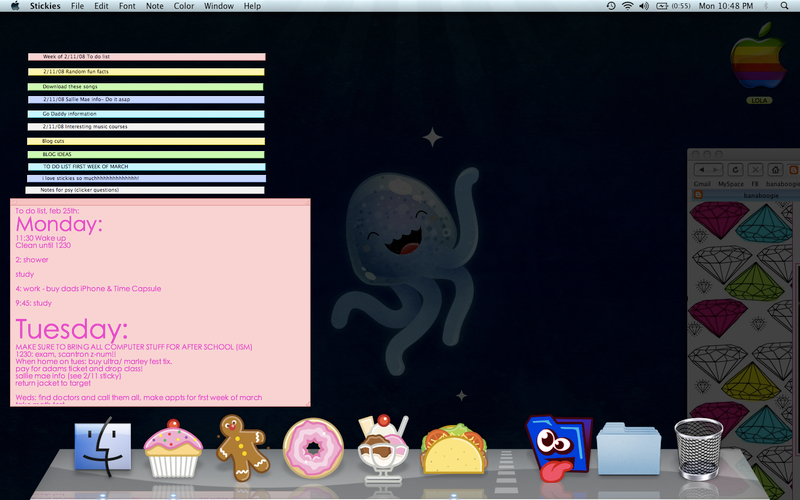 They never get the Apple-Q, everrrrrrrrrrrrr.

So, to all those that have Macs.. i encourage you to

USE YOUR STICKIES!!!


They'll keep you organized.

Just wait for my post about hot corners.....
Apple, thank you for enriching my life.



Edit:


While i'm on the subject of awesome Apple stuff.. Happy b-day Steve (he turned 53 yesterday)!!
And, tomorrow is yet another awesome Tuesday for Apple..
hmmmm.



Peace & Love.