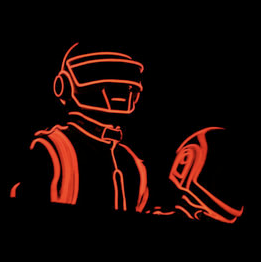 I knew that all the hype blogs would talk about kanyeXdaftpunk at the Grammys. Its cool that a lot of people are getting into their music because of their recent collab with Mr.west. A lot of fans who have been into DP for a while bitch and complain that all their new fans arent "real" fans. I say, props to Thomas and Guy-Manuel for using their marketing skills to put their music on the map (although, most of their music is just edited 70s music). I didn't want to jump on the bandwagon, but i just wanted to say that for their first live televised show in over a decade...it was dope & i'll always love those silly robots, thats all!



oh and,
Edit. The rumors are true, confirmed by brian savage.
This dude has been mistaken for Thomas Bangalter online, its a dopeeee track.